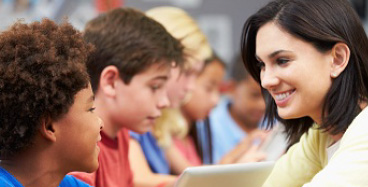 Today, the Florida Department of Education released the third-grade results from the Florida Standards Assessment (FSA) for English Language Arts (ELA). The results show Broward County Public Schools (BCPS) third grade students continue to improve on the annual assessment. Overall, the percentage of BCPS third grade students meeting or exceeding satisfactory performance is above the state average and tied for the highest among the state's five largest school districts.
More highlights:
In 2018/19, 60 percent of third grade students met or exceeded grade level satisfactory performance, achieving a Level 3 or higher on the ELA assessment, up one percentage point from 59 percent in 2017/18.
The state average is 58 percent.
Over the last four years, BCPS had the largest increase in the percentage of third grade students scoring at Level 3 or higher on the ELA assessment among the five largest Florida school districts, up eight percentage points since 2014/15.
In 2018/19, 18 percent of third grade students scored at Level 1, down one percentage point from 19 percent in 2017/18. The state average is 20 percent.
Over the last four years, BCPS had the largest decrease in the percentage of third grade students scoring at Level 1 on the ELA assessment among the five largest Florida school districts, down six percentage points since 2014/15.
Twelve traditional schools had an increase of 10 percentage points or greater for students achieving a Level 3 or higher on the ELA assessment:
Pasadena Lakes (16 points)
Westwood Heights (15 points)
Oakland Park (14 points)
Croissant Park (13 points)
North Andrews Gardens (13 points)
Coral Park (12 points)
o   Sawgrass (12 points)
o   Griffin (11 points)
o   Charles Drew (10 points)
o   Atlantic West (10 points)
o   Bennett (10 points)
o   Liberty (10 points)
"Our strategic focus on early literacy continues to have a positive impact on student achievement," said Superintendent Robert W. Runcie.  "Our trends of increasing overall proficiency and reducing the number of students scoring in the lowest performance level is the result of our teachers and school leaders continued dedication. I thank them and our students for the hard work they do every day. Our strong commitment to literacy will not end until all of Broward's students are strong independent readers."