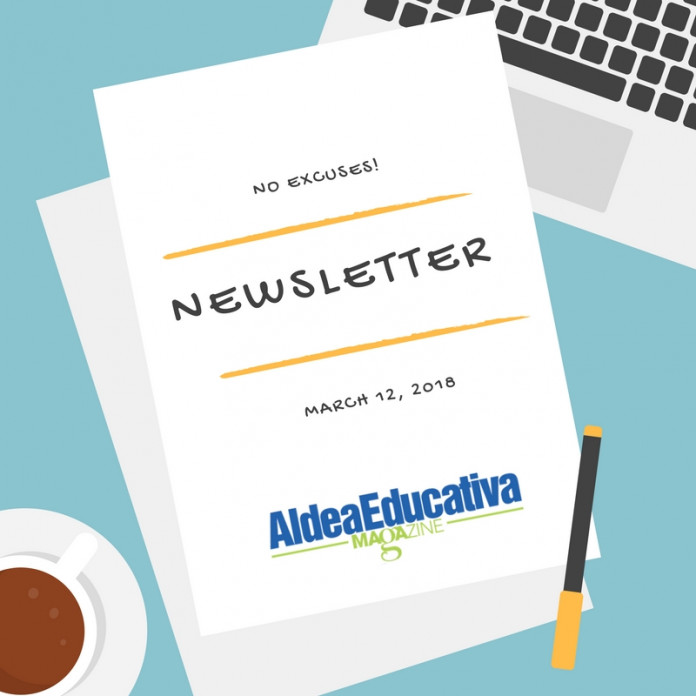 Today´s thought
Stay away from negative people. They have a problem for every solution.
Albert Einstein
Pensamiento de hoy
Manténgase alejado de la gente negativa. Ellos tienen un problema para cada solución.
Albert Einstein
Science Teachers at National Conference to Speak with NASA Astronaut on Space Station
The National Science Teachers Association (NSTA) Conference in Atlanta will speak with NASA astronaut Scott Tingle, currently living and working aboard the International Space Station, at 10:40 a.m. EDT Friday, March 16. The 20-minute, Earth-to-space call will be one of several interactive events to air live on NASA Television and the agency's website during the week.
Maestros de Ciencias Sostendran Conferencia Nacional con el Astronauta de la NASA en la Estación Espacial
La Conferencia de la Asociación Nacional de Maestros de Ciencias (NSTA) en Atlanta hablará con el astronauta de la NASA Scott Tingle, actualmente viviendo y trabajando a bordo de la Estación Espacial Internacional, a las 10:40 a.m. EDT del viernes 16 de marzo. Los 20 minutos, de llamada Tierra-espacio será uno de varios eventos interactivos transmitidos en vivo en la televisión de la NASA y en el sitio web de la agencia durante la semana.
---
---
Do not stop watching… // No dejes de ver…
Gain extra points in the admissions process. Demonstrate interest.
Collegiate admissions offices often give students extra credit for interacting with them. Why? Because they believe students who show interest in their college are excited about them (and more likely) to attend. Whether you enroll or not after you get accepted affects a school's rankings. Most colleges really, really care about their rankings.
http://www.aldeaeducativamagazine.com/en/articles/education-en/high-school-en/gain-extra-points-in-the-admissions-process-demonstrate-interest/
Obtenga Puntos Adicionales en el Proceso de Admisión. Demuestre Interés.
Las oficinas de admisiones de Universidades a menudo otorgan a los estudiantes crédito adicional por interactuar con ellos. ¿Por qué? Porque creen que los estudiantes que muestran interés en la universidad están entusiasmados con ellos (y más probablemente) por asistir. Ya sea que se inscriba o no después de ser aceptado, afecta el ranking de la universidad. La mayoría de las universidades realmente se preocupan por sus clasificaciones.
http://www.aldeaeducativamagazine.com/en/articles/education-en/high-school-en/gain-extra-points-in-the-admissions-process-demonstrate-interest/