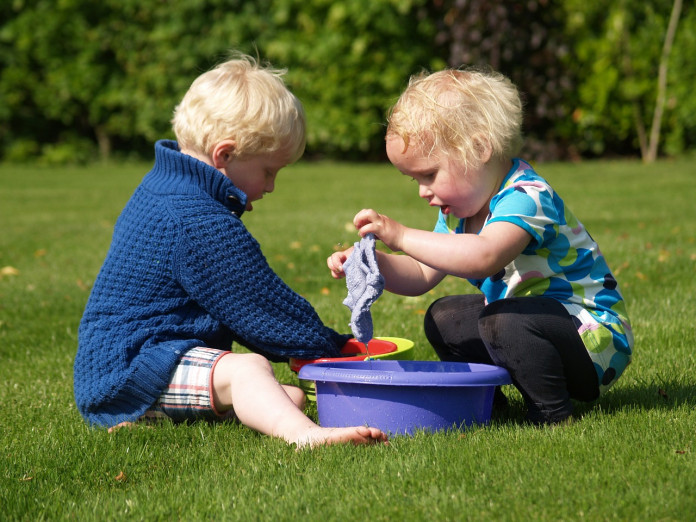 http://www.sun-sentinel.com/business/fl-business-summer-camps-20130620,0,7096389.story
It's 6 p.m. on a Wednesday in the middle of summer, and one group of high school and college students isn't at the mall, or the beach, or otherwise hanging out as you might expect.
The students are in class.
«What skills do you think you can bring to this job?» asks one student, playing the role of a potential employer.
His partner pauses, scrunching his face and absent-mindedly twirling his chair as he thinks about his answer.
«I don't think I need any skills,» he replies, as the entire room bursts into laughter at his naivete.
But that's why these students are here.
They are participants in the Cultural Youth Entrepreneurship & On the Job Training Program, which is hosted by the Global Business Development Center inDelray Beach.
Each week, students from Belle Glade toFort Lauderdalework at cultural institutions for a total of 14 hours and then attend classes twice a week at night. During these evening sessions, they learn business skills, such as how to interview for a job and dress appropriately in a corporate environment.
At the end of the nine-week program, students will have the skills and legal paperwork necessary to start their own businesses.
«It's about getting them real-world experience in an area they are interested in,» said Annette Gray, CEO of the Global Business Development Center, who teaches some of the night classes.
Gray and her campers are not alone. Across South Florida, students of all ages are using summer vacation time to learn more about creating and running a business.
About 100 10- to 14-year-olds are spending this week running fantasy businesses at Junior Achievement (JA) South Florida's Biztown Summer Camp inCoconut Creek. Managing 14 imaginary enterprises, they are hiring employees, selling products, taking out loans and paying down debts.
At the end of the week, all the money made by the businesses will be donated by JA to a charity of the campers' choice.
«It's very realistic, the ambience,» said John Nowak, the project director at JA South Florida. «The kids love to come here, and they have fun while still learning. It's very sneaky like that.»
Throughout the week, campers are also interacting with business veterans, such as retired Weston resident Dick Brobst, who began his career as a salesman in the 1970s.
«The students are really given real-life situations to solve,» said Brobst, who has been volunteering with JA since the start of this year. «It's great to see their faces when the light bulb goes off.»
AtNova Southeastern Universityin Davie, 20 high school students will spend a week launching their

own businesses at the Entrepreneurship Summer Camp and Personal Enrichment (ESCAPE) program at the

H. Wayne Huizenga

School of Business & Entrepreneurship.
The camp starts July 20, and participants will be required to come prepared with their own ideas for a business. Then, they will spend the week learning business practices and developing their own companies but will stop short of legally creating the firms.
«It is so individualized,» said Janet Goldstein, the director of the camp. «This is about an idea that they have versus a generic how to start a business.»
A personally tailored experience is the same reason why Lake Park resident Nala Elie, 16, joined the Global Business Development Center's summer program. She wants to be a digital designer, and through the camp will be working with the Armory Art Center in West Palm Beach to teach digital design to children.
But she is most enthusiastic about the camp's night classes. Elie was briefly introduced to resume writing in the seventh grade but never learned anything more. The camp is her first foray into business skills since then.