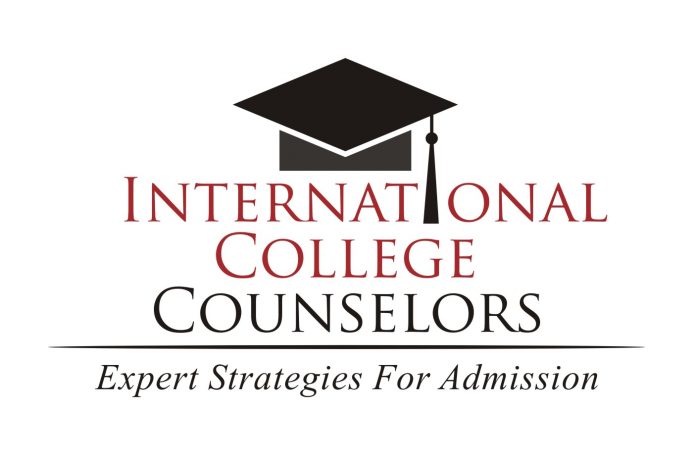 With so many admissions options, it can be difficult to determine which is best for your student. 

While early admission policies, such as Early Decision or Early Action, can maximize a student's chances of being admitted, the student and parents should carefully read and make sure they understand which option they are choosing and why. While the definitions for each are generally consistent across most schools, some colleges have their own early policies. Be sure to check the website of the institutions to which your student is applying. 

More than 500 colleges and universities offer Early Action (EA) or Early Decision (ED) options, with some offering both. However, while the names of these admissions policies sound similar, there are big differences. Here is a breakdown of what each option entails:

Early Decision (ED)

Only students who are 100% certain they know which school they want to attend, and only those who know they can afford that school, should apply Early Decision. ED is a 'binding' decision, which means if the school admits them and offers adequate financial aid, the student is obligated to attend. Students can apply Early Decision to only one college. If a student is accepted ED, they must immediately withdraw all other applications. Students who are not admitted ED may be "deferred" (or "postponed") to the Regular Decision round, though these policies vary between schools. The typical ED deadline is late October to early November. As a rule of thumb, if you want or need to compare financial aid packages, do not apply ED.

Early Decision II (ED II)

Early Decision II is the same as regular Early Decision, but with a later deadline. The typical deadline is January 1 or January 15. This allows for a student whose application has been deferred or denied from their ED I  (or someone who has recently discovered a new "first-choice option") to apply for early admission to another school. 

* The acceptance rate for Early Decision is generally higher than it is for Regular Decision, regardless of whether the student applies ED I or ED II. 

  

Early Action (EA)

A good option for students who would like to know if they have been accepted to a school earlier rather than later –without the binding agreement to attend– may choose to apply Early Action. EA is not binding, meaning students who are accepted do not have to commit to attending. The typical deadline is late October to early November. There are several positives to EA, as applying EA has few restrictions and benefits the student by allowing them to hear early from a school. Another benefit is that students accepted under EA can wait until May 1 to decide where to enroll.

Restrictive Early Action (REA)/ Single-Choice Early Action (SCEA)

For students choosing Restrictive Early Action, also known as Single-Choice Early Action, they are committing to only apply early to that one private school. By applying REA or SCEA to a particular college, students are indicating that this college is their first-choice option, because they are giving up the opportunity to apply Early Decision elsewhere. Unlike ED, REA and SCEA acceptances are not binding, meaning students still have the opportunity to compare costs and offers from other colleges before committing to attend. Students applying REA or SCEA may still apply to other colleges Regular Decision, and in most cases, can still apply Early Action to public colleges. Read each college's website carefully.

Regular Decision (RD)

The majority of students apply through Regular Decision, and they can apply to as many schools as they would like this way. The application submission deadlines for Regular Decision vary between schools, though typically the deadline will fall between December 15 and January 15.  Offers of admission are usually sent out in late March or early April. Accepted students have until May 1 to either accept or decline their offers. Applying RD is non-binding.

Priority Admissions/Priority Deadline

Priority Admissions is just like applying Regular Decision, but usually with an earlier deadline. Applying by the Priority deadline may be a necessity to be considered for scholarship or merit aid opportunities. After that deadline has passed, schools accept applications on a case-by-case basis or by a Regular Decision deadline. Applying by a priority deadline is non-binding.

Rolling Admissions

Under Rolling Admissions, applications to the schools are reviewed as they are completed, and schools continue to accept eligible candidates until all first-year spots are filled.  As such, applying early to the school has a great advantage. Applications may even be accepted as early as the summer before the senior year. A number of colleges, particularly big state schools, use rolling admissions. Check each school's rolling admissions start date—it's usually August 1. Students typically receive their decision within two months after the completed application is submitted. Also, applying rolling admissions is non-binding.

Guaranteed Admissions

Guaranteed Admissions is offered by a number of public universities for students who meet certain academic and/or test score requirements. Students still need to apply, but qualified candidates typically get admissions offers earlier than other students.

BENEFITS OF APPLYING EARLY may include:

Greater chance of being accepted
Greater chance of getting a scholarship
Having first choice for housing
Gaining more time to prepare for college and study for high school classes/AP tests, if accepted
Allowing for more time to apply to other colleges with later deadlines, if your applications are denied
Best of all: ensuring peace of mind

Additional Assistance

For additional assistance with admissions options or the college admissions process, contact us at 1-954-414-9986.