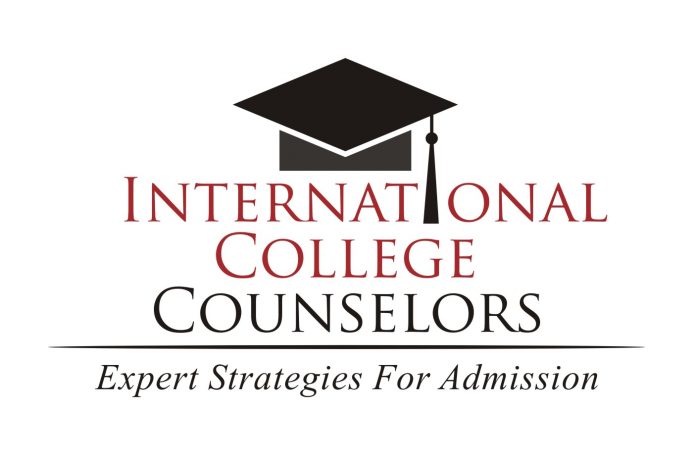 As colleges get more and more selective about the students they admit, high schoolers and their parents are feeling more stressed. Adding to the pressure is the news about high achievers whose applications have been turned down by very competitive colleges. This knowledge, plus knowing how to fill out the applications, choosing which high school courses to take, deciding what extracurriculars to pursue, figuring out how to write essays, and selecting from hundreds of colleges to apply to is enough to make any family yearn for relief.

You might want to hire an independent consultant to navigate this chaotic college admissions landscape!

Here are some points to consider:

1. Stress reduction. The college admissions process can be overwhelming and stressful. Application deadlines, numerous requirements, and last-minute decisions can cause high levels of anxiety. An independent college advisor can help ease the stress with careful planning and effective strategies. We can also facilitate the relationship between parents and students. The college admissions process requires a lot of work; however, with a personal college coach by your side, it doesn't have to be as stressful.

2. Getting off to a strong start. Many students have no idea what colleges want to see on their applications or even what they are interested in studying. Independent college counselors are skilled at guiding students toward extracurricular activities that enable them to explore and showcase their interests, before honing in on how to apply their interests, needs, and strengths toward choosing the right college.

3. Receiving objective advice. An independent college advisor gives you the opportunity to hear from someone who remains objective about college choices and programs, which you don't get when talking to college representatives. With an independent college consultant who, in many cases, has visited scores of colleges, your student can explore a wide variety of options and discuss possibilities in a thoughtful way.

4. Accessing the most current information. A college advisor stays informed regarding college and admission issues. By visiting colleges, meeting and communicating with admissions staff, and staying connected to changes in higher education, college advisors work with the most accurate and current information.

5. Benefiting from a comprehensive approach. College counselors offer guidance based on the following and more:
College profiles
SAT/ACT scores
Course rigor
Extracurricular activities
Early Decision/ Early Action application strategies
Application and essay review
College interview preparation
Teacher recommendation letters
6. Matching with the best fit schools. With their extensive knowledge of schools and colleges, independent educational consultants can broaden the potential choices and assist in weighing factors including cost, location, culture, and curriculum. Independent college advisors understand the colleges, including what kinds of students thrive at each one. In addition to finding ideal academic fits for students, a private college counselor can also help families save money by matching students with scholarships and schools that fit a family's budget AND the student's goals.
7. Exposure to college and extracurricular ideas you've never considered. Students may have ideas on what they want to do, but there may be many ideas they never considered. An independent college advisor may recognize characteristics in your student that they might recognize in themself and open them up to new ideas.
8. Benefiting from personalized help. Independent educational consultants are not burdened with high school duties or a heavy student workload, and can be available at your family's convenience, not just during school hours during the school year.
Why Work with International College Counselors
At International College Counselors, we work with students from all over the world. We provide families and students with individual attention, firsthand knowledge of hundreds of educational opportunities, and the chance to consider and explore multiple options.