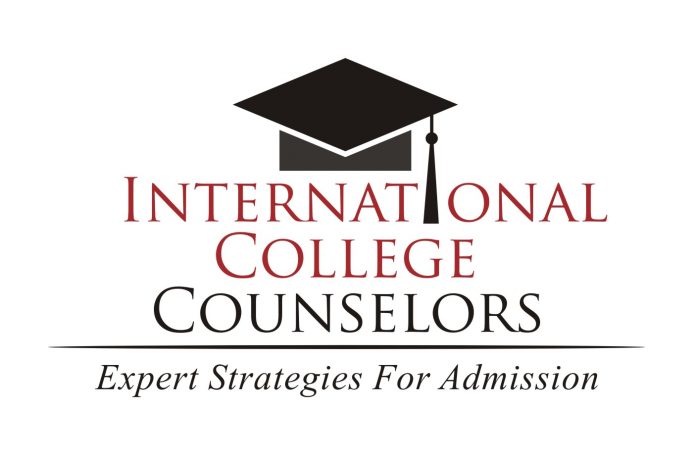 The "Common App Essay," the "Personal Statement," the "College Essay" – no matter what you call it, the 650-word essay required by most colleges plays a pivotal role in a student's application. While a student's transcript remains the most important aspect of a college application, the essay showcases a student's unique attributes and experiences. It provides an opportunity for students to show colleges something about themselves that can't be found elsewhere in the application. We know that many students find this piece of the application to be daunting, but don't worry! Here are nine tips from International College Counselors' advisors (many of whom are former college admissions officers):

1. Make sure your story shows your character, personality, and growth.

It can be difficult to decide on a topic, so keep in mind that the essays you write will act as your voice, demonstrating who you really are as an applicant—beyond transcripts and other components of your file. This is why it's important to tell a great story that shines a light on the person you are that admissions officers might not glean from your application otherwise.

2. Choose a story that focuses on you.

A common mistake students make is writing about someone who inspires them, rather than how they are inspired or impacted by that person. Colleges want to know about you and your development as an individual and as a student. It is absolutely okay to refer to someone who has been an influence in your life, but be sure to focus the essay on how that person has contributed to your growth using specific examples.

3. Don't feel pressured to tell your entire life story.

It would be impossible to capture all that you are in a mere 650 word essay. The personal statement is not meant to be an autobiography, but rather a glimpse into your life. The Common Application essay must answer one of seven prompts.

4. Concentrate on your accomplishments and your growth in the face of challenges.

The personal essay asks students to share their story—and for some students, that story may include a personal hardship. While these difficult topics may be central to your identity, how you write about them and present them will determine whether they are appropriate for a college essay. Regardless of what you write about, try to stay away from cliché phrases such as, "I learned how precious life really is!" or "Everything happens for a reason." Colleges are much more interested in what you did in the face of tragedy. How did you overcome it? What did you do in response? For example, if you lost a loved one to cancer, did you organize fundraisers for cancer research? Did you start volunteering at a local children's hospital? Keep the essay personal to you.

5. Write about your recent past.

Colleges are looking to see who you have grown to be, so even if you write about an event that took place in the past, your essay should reflect the character, personality, and growth of who you are in the present day.

6. Put yourself in the best light you can, and try to turn negatives into positives.

It is never a good idea to write about anything illegal or dangerous. Colleges use the essay to determine what type of student you will be on campus, and highlighting a dangerous or illegal activity may raise some red flags. Only write about something questionable if you can absolutely turn it around. For example, you were found cheating on a test and this motivated you to start a tutoring group with an aim to protect other students from the temptation of cheating.

7. Avoid anything controversial.

While you may be eager to share your stance on gun control or reproductive rights, you cannot easily predict the opinions of your reader. For this reason, we urge you to steer clear of making a social or political issue the focal point of your essay, unless you have a personal connection to the issue. If that is the case, briefly explain your personal connection and spend more time telling the reader how you have taken action.

8. Don't list information already in your application.

Assuming you have already listed and appropriately described your academic and extracurricular achievements on your resume and in the Activities section of the Common App, there is no need to rehash every accolade you have received since 9th grade. By doing so, you'll miss the opportunity to help the admissions readers get a glimpse of your personality and what makes you tick.

9. Start writing your essays now.

Rising seniors: writing the essay takes time. You need to brainstorm, write a first draft, make revisions, and get your work proofread. You've put in twelve years of work to get where you are now. Don't let the essay tank your chances of admissions. Get ahead. The Common App prompts are confirmed for 2023-34 and the prompts for the supplemental essays will be confirmed over the summer. You do not want to wait until school starts.

Need help finding your story for the Common App essay and/or want support writing your college admissions essays? We offer amazing writing support services through our sister company, Edit the Work, if you are not a client of ICC, https://editthework.com/

No matter where your family is in the college admissions process, International College Counselors can help you with every aspect of the application. Call us at 954-414-9986 to discuss how we can support you and your family!