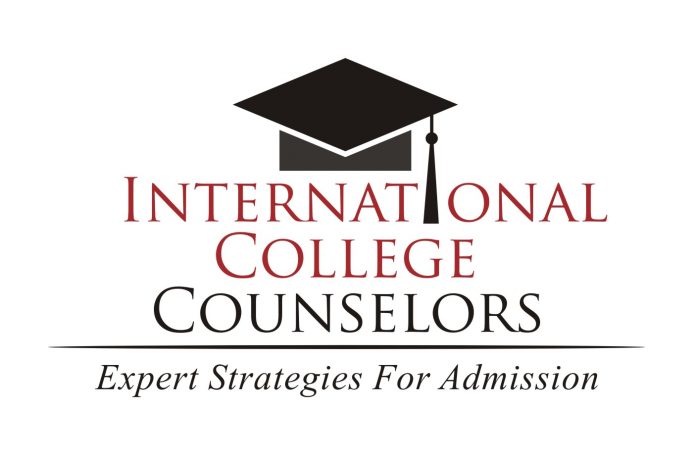 Students should not leave school for the summer without requesting their letters of recommendation. The letters of recommendation are an important component of the college application, and they need to be completed by a student's counselor and typically, two teachers. (Check each school's website to learn about required application materials.) Most private colleges require one counselor and one or two teacher recommendations. Of the colleges that request letters of recommendation, many consider them to be of "considerable importance" or "moderate importance" in making admissions decisions, so students should be sure to ask their teachers early. If a high school junior is having a good year with a teacher, they should ask for the letter now! The letters of recommendation do not have to be submitted until the fall, but when teachers have more time, they can give the letter more thought and write with more substance.

In addition to boosting your chances of admission, letters of recommendation might help determine who is awarded scholarships and who is admitted into a school's honors program.

Below are some tips to secure excellent recommendations and maximize their effectiveness.

1. Choose recommenders wisely. How does a student know who to ask?  Ideally, students should request a letter of recommendation from a junior year teacher who has taught them in a core subject area. Students should ask someone who knows them well enough to write something special about them. The best recommendations provide insight about the student and show knowledge of the student's class performance, whether that means improvement, outstanding achievement, or both. The best letter will reflect your child's talents, abilities, and contributions in the context of the classroom. Be sure your student asks a teacher whose class is one where the student actively participates in class and gets good grades. If learning online, make sure it is a class where your student participates regularly in virtual discussions and activities, and has their camera turned on during live sessions.

Important: Make certain the recommender is someone who likes your student. Most of the time, students and parents will never see the letter of recommendation, so the writer should be someone with whom the student feels comfortable.

2. Choose someone who teaches a core subject. Some colleges specify that at least one (or all) recommendation letters must be from a teacher in a core subject (math, English, social science, science, or world language). If the college does not specify, students should still include at least one core teacher. For any additional letters of recommendation that may be allowed, keep in mind the subjects or activities about which the student is most involved. For example, the editor of the school newspaper may include their journalism teacher as their additional recommender. A music teacher, coach, or other adult mentor may write a supplemental recommendation as well.

3. Ask your recommender. In the Common Application and Coalition Application, students can add a teacher's name as a recommender. The Common App will then send a request directly to the teacher. Before adding a teacher's name as a recommender, students should speak privately to their teacher. Asking a teacher directly shows that the student respects the person's time and opinion and takes this process seriously. If a student cannot speak to their teacher in private, they should email their teacher to ask them if they will write the recommendation. Students should only add the teacher's name to the application once that teacher has agreed to write for them.

4. Help the recommender. Once the recommender has said yes, students should give that person information that they can use to write the letter and submit it on time. Recommenders need the student's full name, email, phone number, college deadlines, and detailed examples of any accomplishments/ improvements in that teacher's subject and class.

Only if asked by the teacher should a student provide them with their resume, as a resume may help the teacher see your student as a whole. However, the student's resume/activities/accomplishments will be on display elsewhere in the application; therefore, a letter of recommendation that rehashes the resume is not particularly helpful. Ideally, your teacher should write about your work and contributions to their class. Note that recommenders typically write one general letter to be sent to all the schools to which the student is applying. The letters need not (and should not) be tailored to each school.

5. Meet the deadlines. Each of the different application types—Early Decision, Early Action and Regular Decision—has their own deadline. A student needs to make sure the letters of recommendation are submitted on time.

6. Follow Up. Remember, recommenders are doing you a favor. They do not get paid extra to write your recommendation. Students should show their appreciation by sending a thank-you note or email. A gift card is always welcome, though not required.

ICC NOTE:

International College Counselors will send out another blog in September reminding students to get additional letters of recommendations, such as the one from their counselor. The more time given to a recommender, the more time they will have to write something reflective and thorough.

If you have questions on securing letters of recommendation or help with writing a student's resume, counselors at International College Counselors can help. Email your International College Counselors advisor or call 954-414-9986.