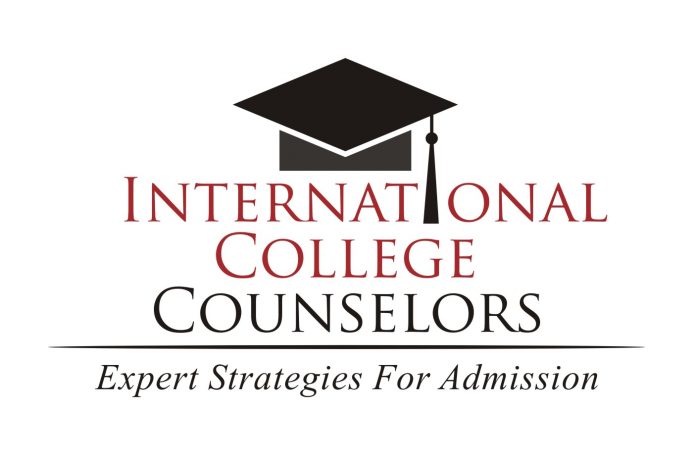 Another summer has come and gone, and a new school year is on the horizon. Students need to make the most of their remaining summer break to prepare themselves for what is ahead. Seniors, as well as freshmen, sophomores, and juniors, should be setting new goals and thinking about how they can position themselves to stand out in their college applications. As seasoned college advisors, we know that every year counts, and if your student has set their sights on attending a four-year college, their grades, test scores, and extracurricular activities need to be in tip top shape.
Below are a few recommendations from International College Counselors to help start the school year on a high note:
1.   Review the class schedule.
Take the time now, before school starts, to go over the courses your student has selected. Make sure that they are adequately challenged, but not so challenged that they will be in over their head. Grades and the strength of course load are the most important factors colleges consider in deciding to accept or deny a student. Finding the right balance is key to success. If necessary (and possible), make schedule changes now rather than later.
2.   Implement organizational tools.
Learning to keep track of dates and deadlines of activities and responsibilities will only benefit your student in the long run. Life can get stressful, and one of the easiest ways to keep from getting stressed is to stay organized. Instruct your student to use a calendar (on their phone or the old-fashioned kind) or planner. They should write notes and reminders to themselves and keep them either on their phone or in a visible location such as on the refrigerator or the bathroom mirror. Help your student develop a system that works for them.
3.   Value hard work.
It's worth repeating: grades count in the college admissions process. Big time. Students need to make a commitment to themselves to work hard, complete assignments and homework on time, and stay on top of their study plan. If help is needed, let your student know not to be afraid to reach out to their teacher or a tutor, seeking help before falling behind. If you need a tutor recommendation, do not hesitate to reach out to a college advisor at International College Counselors.
4.   Amp up involvement in clubs, activities, sports, etc.
While a new school year, especially as a freshman, can be intimidating, it's a great time for a student to start exploring their interests by joining a new club or activity. They can meet new people and get involved. If they didn't like what they were participating in last year, encourage your student to try something new. They'll never know unless they try! The goal is to find something they like to do and work their way to a leadership position.
5.   Encourage mastery of a talent, subject, or hobby.
Make it your mission to help your student connect with a talent, subject, or hobby they are interested in. Then, encourage them to set time aside to become proficient in it. Students can become an expert on plant-based nutrition or knitting. Other ideas include learning to make sushi, starting a podcast, and conquering the stock market. Better yet, they can seek out internships or a mentor in their field of interest.
6.   Help research and apply for scholarships.
7.   Flex the mental muscles.
To do well on standardized tests like the PSAT, ACT, and SAT, students need a good vocabulary and strong reading comprehension skills. It's easier to build vocabulary slowly and over time than it is to cram it in at the last minute. Consult the local library, The New York Times Book Review, the Amazon Best Sellers list, or Goodreads. They could even sign up for an online book club that will send a new book each month based on interests. Or subscribe to a magazine in an area of interest. Just encourage your student to read!
8.   Advise on responsible social media posting.
Remind your student not to put anything on the Internet that's embarrassing or even potentially embarrassing. College admissions officers have been known to deny and/or rescind admissions offers based on controversial and offensive posts. We hear about students every year who lost their chances at the college of their choice because of something they posted. 
Here
 is a story of a Harvard College admit who learned the hard way. Remind your student (as often as you think is needed) to think before they post.
9.   Discuss the importance of making best-interest decisions
You've heard it before: one bad decision can change a person's life. Remind your student: Don't text and drive, or drive under the influence of drugs or alcohol. Underage drinking and illegal drug use are serious offenses. Empower your student to not get into a car with people who have been drinking or using drugs. Let your child know if they are ever in a situation that makes them feel uncomfortable, they should call a trusted adult and remove themselves from the situation immediately.
10.   Encourage positivity and health.
Every year is a chance to start anew. Positivity helps with personal relationships and towards getting things done. Practice gratitude and encourage your child to journal and set aside time to relax. While there are many things to do to prepare for college, don't forget the most important thing is for students to take care of themselves!