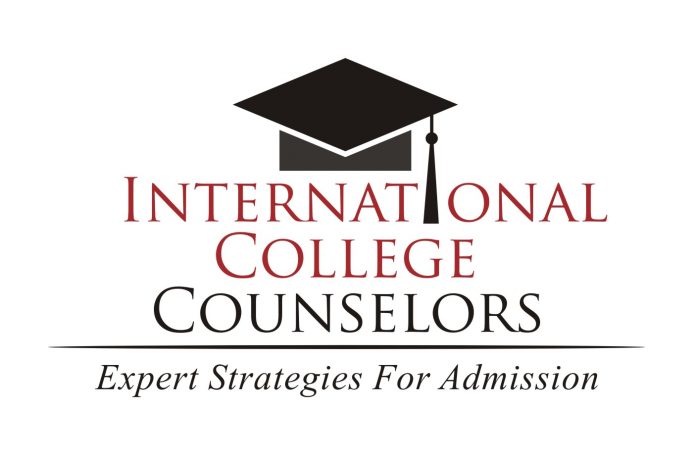 The college admissions process – without a doubt – is stressful for all who are involved, both parents and students. And just because you're close to the end of the journey, this doesn't make this experience any bit less tense and anxious.

Here's a look at how parents can best help their student.

1. Provide encouragement and support. Your opinion is one of the most important ones when it comes to a child's feelings of accomplishment and self-worth. Students look to their parents for advice and for confirmation that they are making the right decisions.  Listen to your child and ask them questions without judgement. Empower your student to make the decision that's best for them.

2. Help students maintain balance. Being successful with college admissions does not mean that a student's high school years have to stink. High school is a stressful time already. Give your child time to relax and socialize. Students with packed schedules and little sleep are not going to be their best.

3. Help manage the details. This is NOT an easy process for students to manage on their own! Plus they're balancing their high school responsibilities. If possible, help your student register for tests; schedule college visits and interviews; join college mailing lists; and keep track of deadlines. As deadlines approach, provide gentle reminders and check-ins. Help your child create a calendar and gather the documents they will need for their applications.

4. Get the correct information on colleges. College requirements and applications have changed drastically over the past 20 years…even over the last three years. The college admissions process is now more competitive than ever before. Be open and aware of the changes.

5. Consider outside resources. Support for students and their families can include a psychologist, life coach, test prep tutor, and/or a college advisor. Many students and families looking to attend top colleges use outside help. If you want help with the college admissions process, the expert college advisors at International College Counselors are more than happy to offer it. We have in-depth knowledge of the complicated college admissions process and know how to guide families through it.

6. Talk about finances. Be honest and realistic. If there are any limitations, make sure your student understands them, even if the conversation is difficult. This includes what you are willing/able to afford and what your student must contribute, including loans. Then create a plan of action with your student. Help your student investigate need-based aid and merit scholarships. Other strategies include applying to bargain schools and in-state colleges.

7. Know the real deal. Test optional does not necessarily mean test optional; whether your student should submit a test score to a particular college requires a game plan and strategy. Early Decision is significant. Expect to apply to more colleges than in the past. Focus on demonstrated interest. Do not ignore the power of a good teacher recommendation. Put on earmuffs when listening to other parents. Remain positive.

8. Anticipate bumps in the road. For one, not all students appear interested in college. If your child seems disinterested, make college more real. Visit schools to really see "the why." If your child is not developmentally ready, discuss other options such as gap year programs, community college, or trade and technical schools. Parents may also want to consider testing their child for learning challenges that might not have been visible previously.

9. Manage your own anxiety and disappointment. If your child is not admitted to a top choice college, support and reassure them. Send the message that the college they will attend will provide many exciting opportunities.

Additional Assistance

For assistance with the college application or any part of the college admissions process, contact us at 1-954-414-9986.